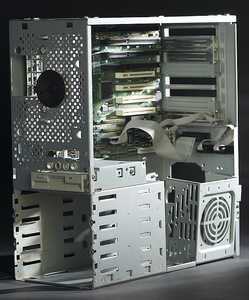 We don't just provide great tech support - we can fix your ailing PC or Mac as well. From virus issues and blown up Windows to replacing drives and other components let OWT get the job done right and save you money in the process. OWT has very competitive service rates and a lot of experience with both PCs and Macs. We do quite a bit of hardware repair and just about any kind of software related repair including data recovery. We can save you or your business money!
VIRUS/SPYWARE REMOVAL * UPGRADES * DATA RECOVERY * SOFTWARE SOLUTIONS MACINTOSH AND PC
Nervous about that upgrade? Let OWT take the hassles away for you. Call 783-3454 to make an appointment - we have openings just about every day!